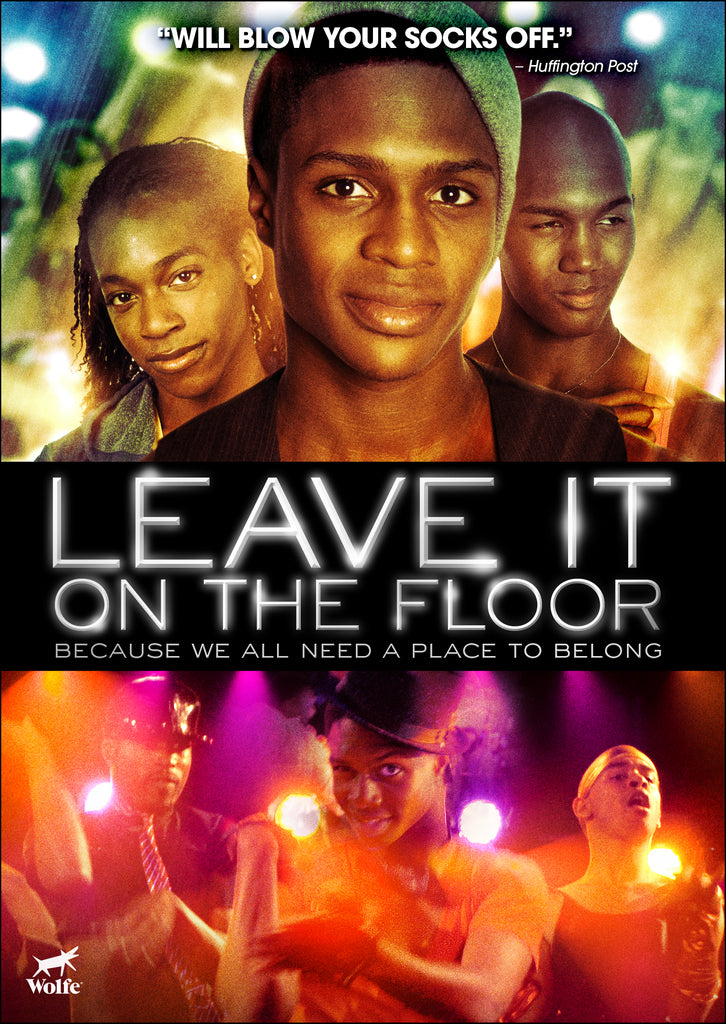 ---
Wolfe Video only ships to the United States.
From Beyonce's creative team!
Featuring music by Beyonce music director Kim Burse, and choreography by Beyonce dance master, Frank Gatson Jr., this exuberant musical directed by Sheldon Larry was inspired by the "vogueing" sensation featured in the 1990 documentary Paris Is Burning, and is an ode to the wild, funky and heart-aching life of this underground subculture.
Thrown out of his home by his dysfunctional mother, Brad (rising Broadway star Ephraim Sykes) steals her car and travels into Los Angeles where, through a chance encounter, he stumbles into a noisy raucous, chaotic event and meets the ragtag members of the struggling House of Eminence. Initially only looking for a place to sleep (and perhaps someone to sleep with), Brad ends up engaging with the colorful members of the house led by the indomitable house mother Queef Latina (Barbie-Q), herself an aging ball-legend and the fierce protectrice of her family. Laughter, tears, sex sirens, and butch queens up in pumps ensue and remarkably, Brad ends up finding an extraordinary home and loving, caring family in this, the strangest of places.
Cast Interviews
Music Video
Trailer
Anamorphic Widescreen
2.0 or 5.1 Surround Sound
Closed Captioned.
"FIVE STARS! A backstage musical with fire in its belly." – Box Office Magazine
"Demands to be seen for Frank Gaston, Jr.'s high energy choreography, its fabulous costume designs, and Kimberly Burse's kickass score. . . will blow your socks off." – Huffington Post
"Leave it on the Floor explores a vibrant urban underground culture . . . offering positive, high-energy escapism." – Variety
"Dazzling . . . colorful . . . vibrant choreography thanks to Beyonce's choreographer Frank Gaston . . . great beats and glamorous attitude." – Indiewire
"A good-hearted joyride." – The Hollywood Reporter
Please note that Wolfe only ships to the U.S.
With our Speedy $4.95 Shipping service for U.S. customers it only takes 3-5 business days for your order to be delivered to your door. For our 2-3 day Rush Shipping service please see the rates below. Please note that package tracking is not available for the Speedy Shipping method. Rush Shipping (2-3 business days) is fastest for phoned in credit card orders (Call 1.800.GET.WOLFE). Rush Shipping orders that have been placed on our website need to add one (1) business day to the processing time. Your Rush Shipping order will be delivered within 2-3 business days from date of shipment. Note that if you select Rush Shipping and an item is back-ordered, you will be notified that the order will be delayed. Please note: All orders are DISCREETLY shipped in a plain padded envelope or cardboard box. No rainbow flags or pink triangles—we promise!
WOLFE U.S. SHIPPING RATES
With our Speedy $4.95 Shipping service for U.S. customers it only takes 3-5 business days.
| | | |
| --- | --- | --- |
| Order Subtotal Amount: | Speedy Shipping (3-5 Business Days) | Rush Shipping (2-3 Business Days) |
| Under $100 | $4.95 | $12.95 |
| Over $100 | FREE | $14.95 |
*Shipping charges are per shipment based on availability (and DVD/Blu-ray release dates are subject to change). If you have ordered an item with a future release date, please indicate if you would like us to hold your order to ship all at once, or incur additional shipping charges for multiple partial shipments.
If you have any other shipping questions, please contact our Customer Service department at order@wolfevideo.com or (1.800.GET.WOLFE).
Wolfe 2020 Holiday Hours:
To allow our staff to spend time with their families during the Holidays, the Wolfe Offices and Shipping Department will be closed starting Wednesday, December 23rd at 5:00pm Pacific, though Sunday, January 3rd, 2021.
We will return to normal business hours starting Monday, January 4th, 2021.
PLEASE NOTE:
All orders placed during this time frame will not be processed or shipped until after we return.
Happy Holidays!
Wolfe Video